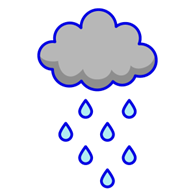 Wet Weather Ride Schedule
Given this crazy Melbourne weather we are on a wet weather ride schedule today.
*Rides operating all day on an unrestricted schedule
• Scenic Railway
• Dodgems
• Carousel
• Ghost Train
• Power Surge
• Coney Drop
• Spider
*Rides operating on rotation from 6 pm-7pm, 8pm-9pm
• Skyrider
• Road Runner
• Enterprise
• Betty Choo Choo
• Twin Dragon
• Arabian Merry
*Rides operating on rotation from 7pm-8pm, 9pm-10pm
• Supernova
• Moon Balloons
• Red Baron
• Pharaoh's Curse
• Happy Swing
• Speedy Beetle
*As always, rides are subject to weather conditions and may close if it is rainy and/or windy.
Enjoy the ride Lunies!