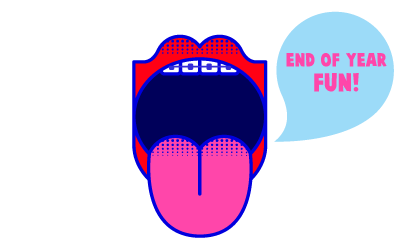 29 November to 15 December 2022!
As Melbourne's ultimate destination for fun, no school group is too big or too small! A perfect start to the Summer School Holidays, what more could your students and teachers ask for?
Luna Park's Schools Activity Week runs weekdays from Tuesday 29 November to Thur 15 December 2022, with Tuesday 6 and Thursday 8 December as the preferred days for Primary Schools.
Please complete the booking request form below or email us at [email protected]
Here's what to expect:
• Tickets are only $29.50 per student for Unlimited Rides
• Supervising Teachers Ride FREE
• 4 hours of Unlimited Fun from 10am to 2pm
• Teacher's Only Lounge
• Exclusive to Schools ONLY
• Limited availability with bookings essential, so book now to avoid disappointment!
For Luna Park Terms and Conditions please click here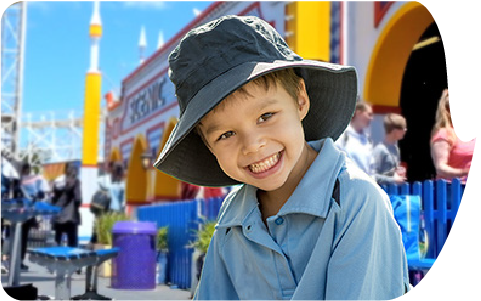 Perfect for Primary Schools
Tuesday 6 and Thursday 8 of December are listed as the preferred days for Primary Schools. On these days Secondary Schools will be discouraged from making bookings so that younger children can have Melbourne's Luna Park all to themselves. Primary Schools can still choose to book on any other date, on which they may share the Park with Secondary School children, during School Activities Weeks.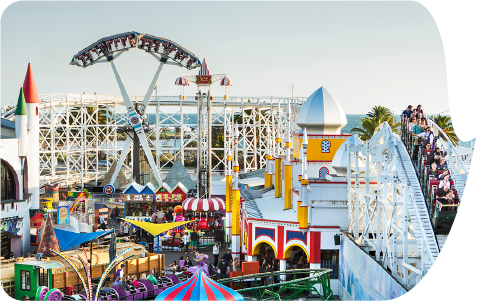 Want Luna Park all to yourself?
If an exclusive event or function is what you need, Melbourne's Luna Park is pleased to offer exclusive hire of the Park outside of regular trading times. Just pay for the number of rides! Customise your event by choosing a minimum of four rides, 2 hour+ event time or even bring in some entertainment or musical bands. For more details check out our Events Website and give us a call! For dates the Park is exclusively available refer to Luna Park's website for our hours of operation.
Luna Park Events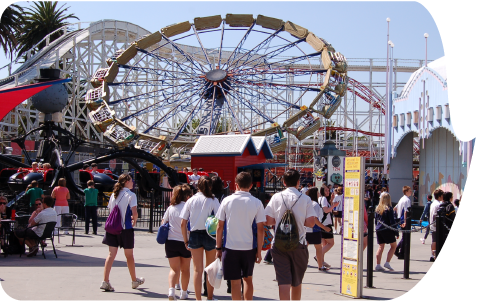 Looking for another option for your school?
Group discounts on days the park is open to the public is a great way to save and gives you the flexibility of organising your special day throughout the year. A 30% discount applies to 301-600 guests, and smaller discounts apply to smaller groups.
AVAILABILITY AND BOOKING
Note: As places are limited, please complete the booking form below to register your interest. Bookings will be served on a 'first in, first served' basis!
A 30% deposit payment is required. Without this, your booking will not be confirmed.
All students are counted on entry into the Park on the day of your visit. You'll receive an invoice for remaining payment via email after your visit. Payment is required within 7 days from date of invoice.
For more information, call our school bookings coordinator during business hours on (03) 9525 5033
School Activities Week
"*" indicates required fields