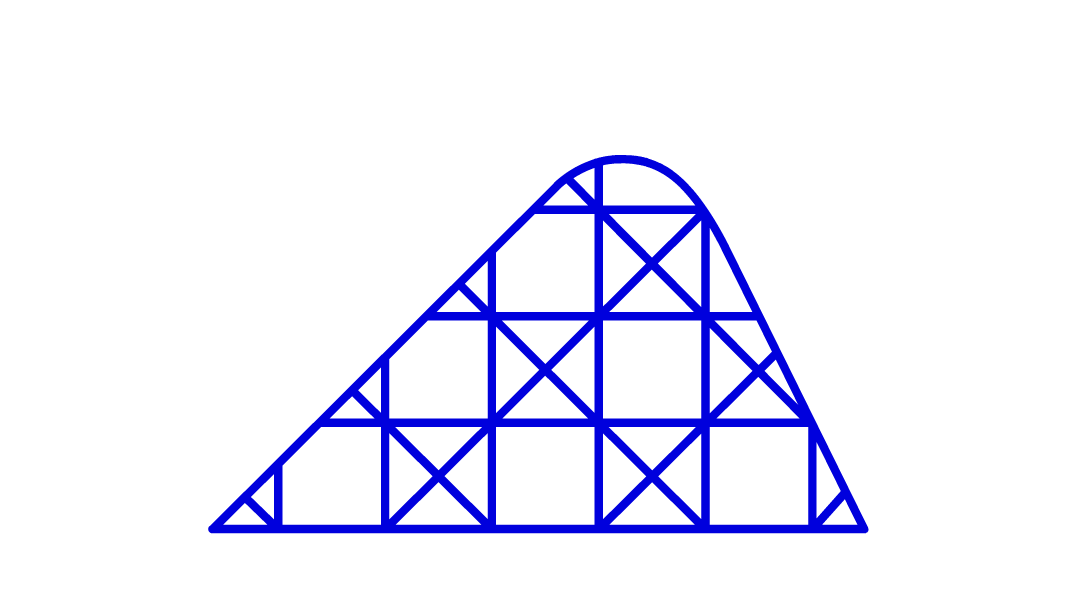 Check these FAQs to find the answers you're looking for.
Ticket Information
Yes, you can use your Luna Park Gift Card to purchase tickets online. To purchase a gift card click below

Yes, if you are holding a ticket purchased last year such as our old web tickets or for events such as Spin & Grin sessions, Luna Love or Summer Nights, you can use it to request a ticket for the date you want to visit Luna Park. You may do the same if you are holding a valid unused ticket that received as a gift, a donation or was pre-purchased last year through RACV or another organisation.

To organise your replacement dated ticket please visit https://lunapark.com.au/pre-purchased-tickets/ at least 2 business days in advance to submit your request.

All ticket exchanges are subject to availability and we cannot guarantee every day will be available.

YES, please pre-purchase your tickets online to guarantee entry. We have reduced our capacity and are controlling guest numbers to allow for physical distancing in ride queues, on rides, at food and beverage outlets and other facilities throughout the Park.

YES!!! Luna Park's capacity is restricted and we strongly recommend that you book your tickets before coming to the Park. Booking your ticket before you come to the Park guarantees entry. Walk up entry to the Park will only be permitted if our capacity allows walk up entry on the day. Avoid disappointment and book your tickets before coming.

You'll be able to book your tickets in line with the dates that have been released and displayed in the calendar on the website. This will be updated and extended over time as conditions change and improve.

Tickets can be booked online by clicking on the link below. You will receive a confirmation email with a link to your electronic ticket(s) that have a barcode which must be presented at the Ticket Box, either printed or on mobile device.

Tickets will be subject to the day's availability so to avoid disappointment, please purchase them online.

Yes, even though Annual Pass holder tickets are free, due to capacity limits you must still pre-book a ticket online before you visit the Park to avoid disappointment. Please visit our tickets page to book your ticket which will be subject to availability on the day.

For more detailed information about reserving a ticket using your Luna Park Annual Pass visit the online order instructions located here

Yes, carers holding a valid Companion Card or We Care Card can enter the Park for free when accompanying another individual with a full priced ticket. The full priced ticket should be purchased online in advance. When you and your carer arrive at the Ticket Box, the carer will be provided with their ticket after presenting their Companion Card or We Care Card

You are unable to swap an existing ticket to another date using our online system.

If you've been unwell and were unable to visit the Park on the date of your booking a date change can be requested.

To initiate a date change please email your ticket confirmation and the new date you would like to visit to "[email protected]" and we'll do our best to accommodate a single change.

Sorry, we do not offer refunds for tickets purchased, however you may change the date subject to availability. To initiate a date change please email us on '[email protected]' with your order number and requested date – please allow 2 business days for us to facilitate your change.

Full Ticket Terms and Conditions of Purchase and Entry are available here. When you purchase an online ticket, you accept these Terms and Conditions as part of the purchase process.

No. As we are managing visitor numbers and overall Park capacity, if a guest chooses to leave the Park, they may not return on that day.
Ordering Online
Yes, Annual Pass holders are encouraged to pre-book a ticket online to ensure they don't miss out on the day due to our capacity limits.

#1 To book your ticket online now go to Annual Pass Holders section on our tickets page and skip to #3 below.

#2 If you are planning on booking your ticket later start by clicking "BUY TICKETS" anywhere on our website, and then select the "Annual Pass Holders" option.

For Desktop users you will find Annual Pass tickets here:

And if you're on a mobile device first select "MENU" and then "ANNUAL PASS HOLDEDRS":

#3 To access your Annual Pass tickets you will first need to log in. If you don't have the details you need to log in click here for more instructions.

#4 Then select the type of ticket you want to get with your Annual Pass:

#5 Then select the Annual Pass holder Member Benefit:

#6 Next you can search or scroll through days Luna Park is open so you can choose which date you would like to come to the Park. When you find the date you wish to visit, click "BUY TICKETS":

#7 Finally, just let us know the age of the Annual Pass Holder:

#8 If you are happy with the date and ticket type, click "ADD TO CART":

You can then continue shopping to book more tickets or checkout to complete your booking.

Yes, you can use your Luna Park Gift Card to purchase tickets online. To purchase a gift card click below

Yes, if you are holding a ticket purchased last year such as our old web tickets or for events such as Spin & Grin sessions, Luna Love or Summer Nights, you can use it to request a ticket for the date you want to visit Luna Park. You may do the same if you are holding a valid unused ticket that received as a gift, a donation or was pre-purchased last year through RACV or another organisation.

To organise your replacement dated ticket please visit https://lunapark.com.au/pre-purchased-tickets/ at least 2 business days in advance to submit your request.

All ticket exchanges are subject to availability and we cannot guarantee every day will be available.

YES!!! Luna Park's capacity is restricted and we strongly recommend that you book your tickets before coming to the Park. Booking your ticket before you come to the Park guarantees entry. Walk up entry to the Park will only be permitted if our capacity allows walk up entry on the day. Avoid disappointment and book your tickets before coming.

Tickets can be booked online by clicking on the link below. You will receive a confirmation email with a link to your electronic ticket(s) that have a barcode which must be presented at the Ticket Box, either printed or on mobile device.

Tickets will be subject to the day's availability so to avoid disappointment, please purchase them online.

To make your Luna Park Annual Pass more secure, and for families much easier to use, when booking tickets you will now need to log into your Annual Pass account using our website.

Your username will be your email address if you provided one when you bought your pass. If you didn't provide an email address or can't remember which one you used, we'll be happy to help you with that and get you online and booking tickets in no time. Simply email your name, the names of any family member who also have Annual Passes and your Annual Pass Member number(s) to [email protected]. One of our team will get back to you with the information you need.

When you have your username you'll then need to create a password for your account, which again is really easy to do. First you will need to go to the new Annual Pass Holders section of our website. Then to create your new password simply click on the link that says "Create or Reset your Password" and follow the prompts. Enter your name (exactly as you provided it) and your email address and click on "RECOVER PASSWORD". We'll send you an email with a temporary password so you can access your Annual Pass account and make you password whatever you want.

Better still, once you've set up your password you can go straight to the Annual Pass Holders page and start booking your Unlimited Ride Tickets. Please note that for families only one set of login details are required.

If you have any further questions about accessing your Annual Pass and booking tickets and can't find the answer you're looking for in our FAQs, email us at [email protected]